The DL 500 is a double sided conveyorised spray etching machine with integrated rinsing zone. This machine is easy to maintain and fits perfectly to a modern PCB laboratory. The maximum capacity within one hour is 10 m². Designed for being used for laboratory purposes, there are lots of different applications (e.g. spray developing of tenting or solder mask) and options available.
Of course the machine can be modified according to your needs.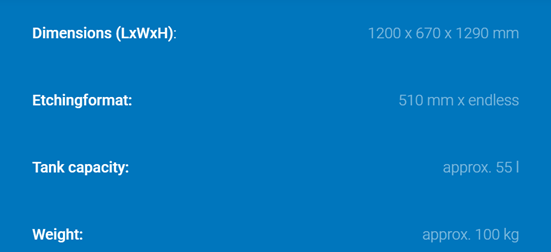 Features
Working width 510 mm
Adjustable conveyor speed 0 – 1.5 m/min.
Joint free belt drive
PCB is firmly secured by upper and lower transport rollers
Powerful etchant pump (200 l/min)
Double sided etching with 4 x 14 flat jet nozzles. Due to special nozzle pattern, there are 6 rows of nozzles for each side !
Adjustable spray pressure. Upper and lower spray pressure can be regulated separately
Thermostat with digital read out and selfsafe overheat cut-off
Integrated rinse zone. Optional fresh water rinse with solenoid valve or recycle watertank
Drying by squeezing rollers with tissueSturdy stand alone construction from PVC and Titanium
Transparent top with security switch
Line definition down to 35 µm lines and spaces on 18 µm copper
1000W quartz heater
Maintenance free design, just normal cleaning/refilling
Easy disassembly and full access to all inner parts without special tools
Suitable for all regular etching agents. We recommend to use ferric-chloride. Please pay attention to the special features of each etchant (crystallization of persulfates and ammonium, exothermic reactions while etching). For alkaline etching, machine must be modified.
See more from Bungard DL500.
Did you like the content? Did you take any doubts? Take advantage and check all the content and products available on the SignumTechs website, a precursor in cutting-edge technological equipment that stands out for its diversity of brands, models and especially prices. It is at your disposal so that you can take all your doubts, compare prices and finally choose the best product for you. On the website it is possible to find numerous models of equipment from the most varied niches, resources and configurations. The SignumTechs website has a wide portfolio and a range of varied products, all at your disposal. Take advantage and get to know other measuring equipment that will complement your project. The SignumTechs Portal is available to you 24 hours a day, 7 days a week. Just waiting for you to come and check out all the technology in equipment we provide for you and your company. What are you waiting for? Visit us right now.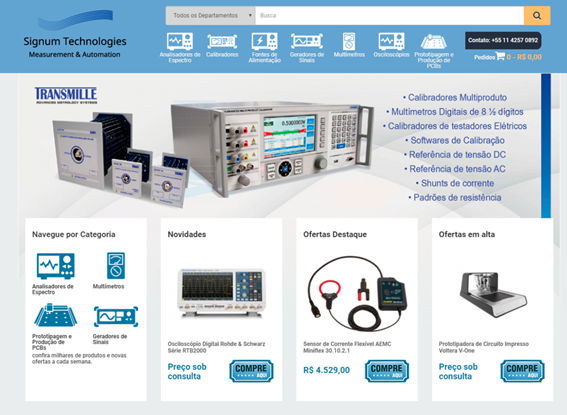 Access: https://signumtechs.com/