An international trendsetter on the world market for printed circuit board production is the Bungard CCD PREMIUM. It combines all available highlights, required in a modern PCB lab, to a fully equipped CNC center.
The Premium CCD from Bungard is a CNC machine reference of German technology that only Bungard can offer.
This model is a high quality computer controlled milling and drilling machine, with automatic tool change (Automatic Tool Change – ATC) allocated in a 30-slot bar. It combines all the technologies available for the CCD series, with all the functionality required from a modern laboratory for the production of printed circuits to a central CNC machine.
The Bungard Premium CCD model is ideal for large-scale printed circuit board production and with specific order applications that require precise tools or direct laser (LDI) printing, such as high-frequency (HF) printing.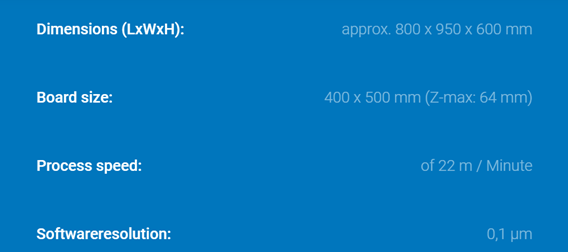 Details
Highest possible speed of 22m/minute
Extremely high step resolution of 1 µm.
32 Bit chip technology for extremely quick communication on Windows 8 (or higher)
Direct USB Port for easy installation
high precision aluminium table, double sided overmilled, for about zero height tolerance
Low maintenance costs due to linear belt drive in x- and y- direction
Standard features
Two syncron, in parallel working stepper motors for X-axis for max possible stiffness
100.000 1/min spindle for smalles tool diameters
300 W spindle
Sepper motor torque adjustable via software
30 tool boxes for automatic tool change.
Tool length measurement and calibration incl. tool break control
Integral pressure foot and depth limiter system
Dust extraction with autostart function via software
Rollrack with transparent 2 doors with security switches
Laser head for LDI
Technical Data
Power supply: 90-250 V AC /47-63 Hz or 124-370V DC without options and dust extraction
Druckluftanschluss: 6 bar, approx. 40 Liter/Minute
Dimensions (LxWxH): approx. 800 x 950 x 600 mm
Board size: 400 x 500 mm (Z-max: 64 mm)
Weight Machine: approx. 80 kg
Dimensions Rack (LxWxH): approx. 900 x 1100 x 1600 mm
Weight Rack: approx. 100 kg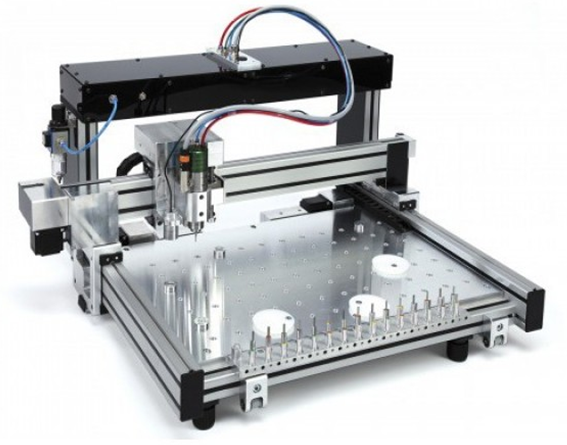 Do you want to know more about this wonderful equipment? Then check out the video below.
Did you like the content? Did you take any doubts? Take advantage and check all the content and products available on the SignumTechs website, a precursor in cutting-edge technological equipment that stands out for its diversity of brands, models and especially prices. It is at your disposal so that you can take all your doubts, compare prices and finally choose the best product for you. On the website it is possible to find numerous models of equipment from the most varied niches, resources and configurations. The SignumTechs website has a wide portfolio and a range of varied products, all at your disposal. Take advantage and get to know other measuring equipment that will complement your project. The SignumTechs Portal is available to you 24 hours a day, 7 days a week. Just waiting for you to come and check out all the technology in equipment we provide for you and your company. What are you waiting for? Visit us right now.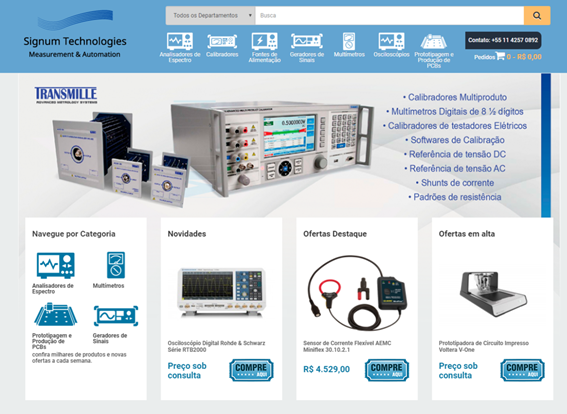 Access: https://signumtechs.com/